​
We do not screen members based on any subjective traits such as age, race, nationality, body type, fitness level, sexual orientation or perceived sexual orientation.
​
​
There is no other activity other than jacking off allowed at our group bate meet-ups. If you are seeking anything other than jacking off, you will be disappointed.
​
​
ALL members must be biological born males, have a penis and must 18 years or older. All members must sign the Membership Application & Agreement and agree to abide by the Code Of Conduct. Please read these documents.
​
TO BECOME A MEMBER
&
ATTEND OUR GROUP BATE MEETUPS
1. SUBSCRIBE TO OUR EMAIL LIST
When you subscribe, you will get an automated response with details about ClubJack, including LOCATION details.
​
Enter your information below and then click SUBMIT.
You DO NOT need to subscribe multiple times, if you experience problems, please contact us HERE. If you

don't see our emails, check your SPAM/JUNK folder.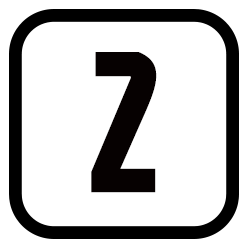 2. ARRIVE DURING CHECK IN.
Arrive at any group bate meet up during check-in. Check in is generally the first

60 MINUTES

from the event start time. Door are locked after 60 minutes so please arrive ON TIME.
​
You must arrive during check in, but you are not required to stay during the entire event and can leave anytime after check in. There are no " In & Out " privileges.
3. BRING THE FOLLOWING....


FUN & FRIENDLY ATTITUDE

PHOTO ID/MEMBERSHIP CARD

CA$H FOR MEMBERSHIP/DUES
​
Exact change appreciated, we don't take cards
Club dues are paid by every member only when you attend a group bate meetup.


Club dues are necessary to cover the costs associated of running the club like, property rent & insurance, furniture, utilities; and event supplies and cleaning.
Dues included in 1-DAY MEMBERSHIP
1-DAY membership is designed for out-of-town visitors & guys wanting to check out the club before becoming an Annual member.
​
If you prefer NOT carrying a ClubJack membership card, the 1-DAY PASS option is the best choice. Review the cost saving of becoming an Annual member below.
​
Dues for your first event are FREE with purchase of Annual membership
Valid for 1 year from date of purchase.
​
Annual members pay ONLY regular club dues at subsequent events, and qualify for free events when sponsoring a new Annual member or volunteering at club events.
​
​
If you plan on attending more than 3 group meetups in a 12 month period, you should consider an Annual membership.
​
$ 40 ( $ 10 Club Dues + $ 30 Annual Membership )
+
$ 30 ( 3 subsequent events @ $ 10 )
=
$ 70 ( 4 events )
​
VS.
​
1-DAY Membership @ $ 20 x 4 events = $ 80